Hi, I'm Halida!
I do user research and create digital learning stuff in Bandung, Indonesia.
Works
Various techy things I've worked on
Projects
My less techy side projects
About
Watch me try to describe myself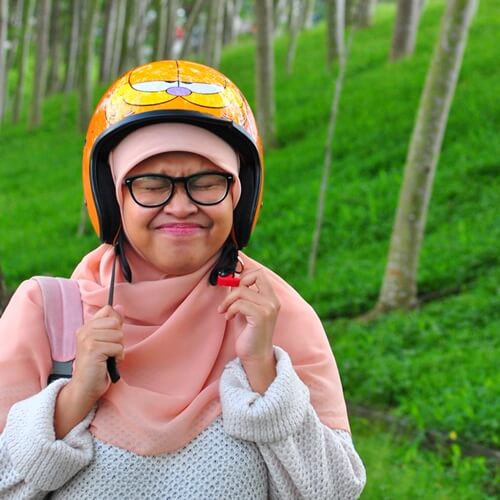 Garfield is my spirit animal.
I drink slightly too much coffee.
I do hand lettering to relieve stress.
I mostly listen to K-Pop. My favorites are BTS, Day6, and Dreamcatcher.
I love movies and TV series. But don't ask me about Star Wars or The Lord of the Rings, because I've never watched either.
My native language is GIFs.
I watch (+ badly play) some DotA2. My favorite team is Liquid.
I take pictures when I'm not too weak to carry around my DSLR.
I color-code apps on my phone.
Always interested in ed-tech, currently interested in web accessibility, design systems, and crowdsourcing.
For the more ~professional~ about me please refer to my resume or LinkedIn profile.